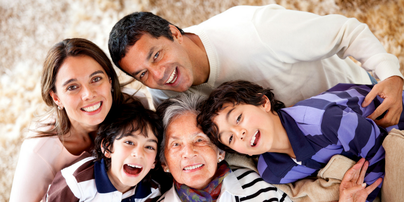 With the average life expectancy in the U.S. of about 85 years, workers may enjoy decades of living after they retire. Hopefully, this means many active years of a healthy life. However, as people age, their children again become engaged in decisions and actions related to care. At this stage, decisions relate to elder care for workers' aging parents, who may be starting to experience declining physical and mental health. The baby boomer generation has now reached retirement age, bringing a large increase in numbers of people experiencing or approaching elder needs.
In this life phase, elders and their children are making choices related to long-term care insurance and assisted living choices. For many families, this is a stressful time, as elders are reluctant to leave the comfort zones of their lifelong homes and give up some level of independence. Counseling in change management can be helpful.
While the end of life is a morbid thought, elders and their children may need support in planning for this event. Setting up a living will and defining advance directives related to end-of-life care can actually reduce some of the stress of this impending event by removing a bit of the uncertainty. Grief counseling after the loved one's death can also be a valuable consideration to help employees deal with their grave loss.
One part of addressing elder needs is promoting a healthy lifestyle to maximize individuals' capability of enjoying life at any age. The health coaches at AFC Management Services can tailor a plan for needs related to diet and exercise, weight loss, specific health restrictions, and psychological issues related to aging.
Human resource professionals can provide counseling and referrals in all these areas to help employees meet the needs of their aging family members as well as plan for their own future needs. 
Would you like to learn more about how an employee assistance plan can improve your organizations bottom line? Give us a call and see how we can help at 866-659-3400 ext. 7 or e-mail Fran Bishop at franb@afmsco.com.