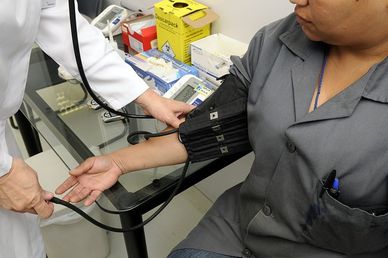 As a business leader you know that your people are your most important asset. Just like other physical assets, if they start to show wear and tear, they won't be able to operate at top performance. Because you care about your people and because investment in their wellbeing is good for your bottom line, you may need to provide employee assistance. Learn about how employee assistance plans work so you can introduce a plan to your operations or enhance the system you already have.
Workplace effectiveness is highly dependent on the valuable contributions of workers. This in turn depends not only on workers' skills and competencies, but also on their health and wellness. A healthy worker is free of illness and injury and also free of undue worry and stress so he or she can focus on assigned responsibilities while at work.
In this series, we'll look at several different areas of worker concern and talk about actions you as a business leader can take to help your workers and help your bottom line. Many organizations and corporations strive to provide an integrated care model for employees. Here we'll focus on best practices in comprehensive, blended, performance-based programs for workplace employees in all areas of life and family. 
Employee Assistance Programs (EAP)
Your employees spend eight or more hours a day at work, contributing ideas, solving problems, helping colleagues, and performing many other important tasks in their specific assigned jobs as they contribute to your organization's bottom line.
Day after day, employees fill these roles at work and can count on supervisors, trainers, and peers to help them determine how to address work-related issues. However, employees may sometimes have difficulties outside of work and may also need expert advice on how to approach these personal problems. Outside worries are not only stressful for the employee, but they can ultimately lead to poor performance and other problems at work. It's in the interest of the organization to help employees deal with these issues before they become major disruptive problems.
What is an EAP?
Many companies offer an EAP as part of their benefits package. The organization retains the services of EAP experts with a goal of keeping employees healthy, both physically and emotionally, so that they can continue to contribute on the job. Outside counselors are hired to offer assessments, counseling, referrals, and follow-up services. Because the company can engage outside specialists rather than maintain expertise within the organization, a wide range of services can be offered effectively and affordably.
These services are generally free to the employee and are available to all members of the employee's household. While individual confidentiality is of the utmost importance, the organization may also work with the EAP providers to address general issues that affect multiple employees across the workplace.
Types of problem assistance an EAP may provide
EAPs first appeared decades ago and were largely focused on addressing alcohol problems on the job. Today EAPs include numerous areas of service that top employers offer to retain top talent. In fact, making a call to the EAP provider is an excellent first step an employee can take for myriad problems. Many employees are surprised by the depth and breadth of services that are made available to them.
Offer #1 - Personal and family – Issues in these areas can be some of the most difficult for people to deal with because they involve fractures in their personal support systems. The EAP can provide counseling and referrals in numerous areas:
Substance abuse, including among dependent children

Grief counseling

Health issues or behavioral problems

Family or relationship matters, such as marital problems or divorce

General stress
Offer #2 - Legal – While the EAP staff will generally not provide actual legal representation, the employee can often get valuable advice on what to do in a variety of situations, or at least recommendations on where to start. Some issues include:
Doing estate planning

Setting up a power of attorney

Creating a will or living will

Pursuing a real estate closing

Dealing with family law such as child support, custody, and divorce

Following up on an accident

Resolving consumer issues

Addressing criminal charges
Offer #3 - Financial – All too often, people reach adulthood without adequate training in important financial matters. This can lead to money mismanagement and result in the extreme in loss of a home, personal bankruptcy, or other serious problems. The EAP may offer programs such as these to help employees and their families improve their financial situation:
Basic financial planning

Debt resolution

Budgeting

Saving and investment

Planning for retirement

Financial decision-making, such as buying or leasing a car, buying a home

Identifying a financial planner
Offer #4  - Added Value Services – EAP plans vary across organizations and providers. Some may include other subject areas related to:
Elder care support

Educational support

Child care advice

Advance directives, including end-of-life care and living wills

Work-related issues

Critical incident stress management (e.g. debriefing after a casualty at work)

Fitness and wellness, including specific areas of smoking cessation or weight loss
Offer #5 – Keep it Confidential
When employees are dealing with personal issues, they may feel vulnerable. They may be especially concerned that demonstrating a personal weakness could cause them embarrassment with coworkers or distrust of their capabilities by supervisors. The employee receiving EAP support must have confidence that the details of his or her concerns are not made public to anyone within the organization.
At the same time, a company may have site-wide issues that benefit from group counseling. After department layoffs, loss of a beloved colleague, an act of violence in the workplace, or extreme trauma in the community, a company may call on experts to provide public communication and group grief management exercises, with private counseling made available for individuals who need additional support.
Picking the right EAP for your organization
While employees generally have free participation in EAP services, the organization does pay fees to the providers, generally as an annual retainer related to number of people in the workplace or tied to actual rate of use. Often multiple providers are engaged to address varying areas of expertise.
When selecting providers to serve your EAP, you should consider the needs of employees and the capabilities of the providers. Employee demographics may indicate where to focus. Young workers just starting families may need more help with basic financial planning, budgeting, and childcare support. Older workers may have greater needs for retirement planning, elder care support, and estate planning and wills. If you're just starting out in establishing an EAP, you may want to anonymously survey employees with a menu of possible services to find out which have the greatest interest.
Consider some of these questions when selecting your providers:
Does the provider have demonstrated experience with organizations with similar size or demographics?

How well do the services offered match your employees' needs?

How is the cost of the program determined?

What case studies and demonstrated results can the provider show you?

What type of assessment does the provider offer to demonstrate success of the program?
Contact AFC Management Services to view our case studies and learn more about the services we offer in areas of personal and family needs, eldercare, educational support, fitness and wellness, and many others. Your employees and your bottom line can benefit from your action.