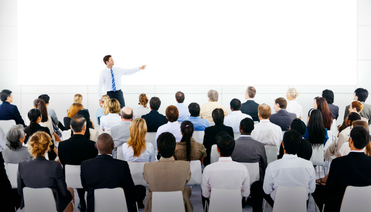 One of the key essentials for organizational success is effective leadership. Part of leadership expertise comes from the individual's innate and already-developed capabilities, but other competencies that are missing can be learned through training. Rather than pulling together modules of disconnected technical skills, create a training program that instills the high-level thinking and interpersonal strengths that are seen in the best leaders.
What is leadership?
According to 
Forbes magazine
, top leaders demonstrate the four key pillars of strategic vision with adaptation, strategic values, investment in talent, and disciplined and relentless execution. From a clerical perspective,
Ron Edmonson
articulates seven leadership pillars: vision, commitment, decisiveness, courage, people, passion, and character.  
These and a myriad of other characterizations describe leadership as much more than management. While the elements of management are necessary  to keep an organization operating efficiently, a leader needs to rise above these details to truly be world class. Consider some of the differences between leading and managing.
Comparing Leadership Qualities to Management Qualities
| | | |
| --- | --- | --- |
|   | Leading | Managing |
| Planning | Strategic | Tactical, operational |
| Focus | Outward | Inward |
| Thinking | Forward | Current |
| Key Concerns | Ideas and people | Numbers and details |
| Message | Inspirational | Rules-oriented, sometimes pedantic |
Twenty years ago, psychologist Daniel Goleman published the book 
Emotional Intelligence
 that brought a new perspective to the essential elements of life and business success. 
Oxford Dictionary defines
 the important personal traits of emotional intelligence (EI) as 
"the capacity to be aware of, control, and express one's emotions, and to handle interpersonal relationships judiciously and empathetically."
So what are the five pillars of Emotional Intelligence and how can you use them to improve the communication of the leaders and teams within your organization?  Part II of this article series will address that. 
Are you developing a leadership training for your organization?
AFC serves as a resource partner to several large public agencies including: NGA, SEC, USAID, Booz Allen Hamilton, GAO, FEMA, DHS, State Department and HHS. Can we help your organization with a business process, training or workforce innovation? 
Give us a call and see how we can help at 866-659-3400 ext. 7 or e-mail Fran Bishop at  franb@afmsco.com.