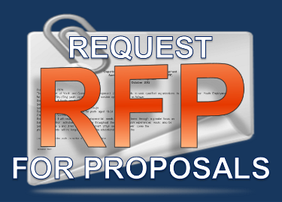 Swimming knee deep in RFP and other year end, must finish deliverables? Here are 3 simple strategies you can use to clear your desk and ease your stress.
1. MANAGE EXPECTATIONS
One of the biggest mistakes managers can make is to over promise and under deliver. So take a honest, practical audit of your task load and requirements. Can you really finish every item you've been asked to perform and deliver at the timeframe it's expected? If you hesitate to answer then the answer is probably NO. So let someone know, a colleague, customer, vendor, direct report, or whomever what is achievable and what is not. BE HONEST. By letting people know well in advance where you may need help or assistance, nine times out of 10 they will appreciate it and will probably help you find a better solution.
2. DELEGATE (Quickly & Constructively)
After reviewing the above list ask yourself , "Who can help me with this?" and by help me I mean "Who can I delegate this task to so I can move on to the next?" Again, there is probably someone on your team or in your network that can manage this task just as well as you can. If it still needs your final approval, why not delegate it to them and request a draft be returned to you in enough time that you can review it and send it out at the time requested. This is a great a strategy I often employ with my team. It also helps others stretch and learn new skills and feel appreciated that you thought to ask for their assistance.
3. USE LISTS
Remember when you went grocery shopping with your mom and she ALWAYS had a list? A list is a great way to keep you on task, focused and committed to the most important requirements at hand. If your mom was like mine, she was always managing a lot of things and managing her $$$ well was on top of her list. Managing your time is just like managing money; don't waste it on unnecessary things!
These 3 strategies can make your productivity soar...it certainly has done that for me! I notice my desk is cleared by Friday afternoon and I no longer dread Monday mornings. So try it out and let me know what you think. You can reach me at franb@afmsco.com.