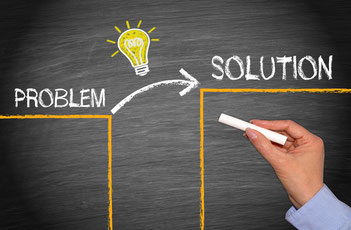 At Aerobodies, we're dedicated to developing strong worksite health programming that gets your employees excited about health and wellness.
Of course this is by no means an easy task! Creating great fitness, safety, ergonomics, and occupational health programs is one thing; getting employees to participate is quite another.
That's why we've developed a turnkey solution to help our clients identify gaps in their wellness programming, and completely transform the way their employees think about fitness.
The first step to identifying gaps in your wellness program is simply having a conversation.
Recently we sat down with a client who had created some truly fantastic programming for their employees, most of whom were doctors and scientific researchers.
The challenge?
The doctors and scientists were simply not participating in the great programs that were being offered. The company was unsure of how to boost employee participation and was wasting resources because of it. They weren't hitting their numbers goals, they weren't seeing a strong ROI, and they had no idea why.
When you work with Aerobodies, we provide onsite managers who are highly trained to identify gaps in your wellness program strategy. During our gap analysis for this client, we uncovered two key programming cracks that quickly revealed the source of the problem.
First, we discovered that the employees were perfectly aware of the programs that were available to them. This was an important discovery, because lack of awareness could not be correlated to the lack of participation.
Our client's employees knew about the programs being offered, but still weren't interested in participating. The burning question remained – Why?
In search of the answer, we uncovered the second programming gap: employees weren't interested in the offered programming because they didn't buy the science.
In a community of doctors and scientists, it's crucial to present proven research before making any claims. While the programs being offered claimed to improve employee health and wellbeing, these employees needed proof the programs worked. Because they weren't seeing the proof, they dismissed the entire program as being ineffective.
After we determined why the employees weren't participating, we were able to develop a solution that directly addressed their concerns. Aerobodies created a 4-part workshop series that featured industry experts, scientific research, and lots of evidence. We framed the wellness program in terms of evidence-based research that appealed to this particular type of employee. 
The results of the gap analysis speak for themselves: 65% of employees attended the workshops. What's more, a whopping 93% of workshop attendees committed to a subsequent winter fitness challenge – but only after getting the research-based evidence they needed to feel excited about the program.
Many HR managers hesitate to undergo a gap analysis because they're afraid it will be time-consuming. The truth is that you can achieve fantastic results with this technique in less than thirty minutes!
For this client, we competed a 15-minute intake form, then spent another 15 minutes having a conversation about the core issues impacting their employees. Within 30 minutes, we had completed the gap analysis and identified the major problem holding them back. From there, we developed a turnkey, customizable workshop series that was finished and implemented in less than 30 days.
If you're anything less than thrilled with employee participation in your wellness program, a gap analysis is a fast, effective way to identify the problem.
We are now taking appointments for 2016, which will be here before you know it. Don't waste another second on problem programming! Email us to schedule your complimentary gap analysis today: franb@afmsco.com