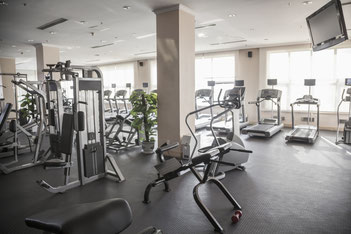 In our last blog post, we revealed the 3 foundational elements that must be in place in order to create and manage a flawless fitness center for your corporate employees.

In Part 2 of our series on fitness center management, we'll cover three additional strategies for turning your fitness center from an onsite gym to a comprehensive, integrative wellness experience.

4. Reporting

In addition to assessing employee attendance and analyzing current operations, it's important to have a reporting system in place for each and every program you offer.

Reporting needs to go beyond tracking employee participation, however. Besides attendance, employee engagement can be measured to assess the success and popularity of each program, the benefits provided, and the return on your investment of resources.

By implementing a transparent reporting system that can be integrated into every area of your operations, it becomes easy to see which programs should be retained, which programs can be eliminated, and which programs need improvements. [LEARN MORE]

5. Value-add Services

Your fitness center offers fitness classes, personal training sessions, wellness workshops and health screenings.
Now it's time to take it to the next level by adding even more value.

Once a reporting system has been established, it's easy to see exactly what employees want and need from your fitness center. From there, you can go above and beyond with value-adds like online fitness journals, access to wearable fitness technology, team-building events and competitions, and family-based fitness outings.

Remember to base value-adds on specific feedback you have received from employees during the assessment and reporting process. A family fitness event will fall flat if the majority of your employees are single or have grown children, just as a diabetes screening will fall flat if the majority of your employees are concerned about heart health. [LEARN MORE]

6. Maintenance

Maintenance is crucial to your fitness center management, both in terms of equipment and facilities upkeep and maintaining relevant programming.

A strong maintenance plan will allow you to accurately forecast equipment repairs and ensure employees are never frustrated by broken equipment. Fitness equipment that functions properly will motivate employees to be consistent with their fitness efforts and more easily reach their goals.

It's also important to view your fitness center programming from a maintenance perspective. Just because a certain program was popular five years ago doesn't mean it's relevant today.
Be sure to incorporate your reporting from Strategy #4 with the long-term maintenance of each wellness program being offered, ensuring the class or offering is still relevant to your employees. [LEARN MORE]

Running a flawless fitness center is easy! Just remember these 6 strategies:

Assess current operations, facilities and programming
Create dynamic programs specifically geared toward your employees
Use modern technology in your fitness center and programs
Develop reporting systems for every program offered
Offer value-add's that go above and beyond the norm
Implement a maintenance plan to keep your fitness center running smoothly

Are you ready to run a flawless fitness center for your employees? Learn exactly how to implement these 6 winning strategies when you download our FREE whitepaper here: Six Successful Strategies for a Flawless Fitness Center