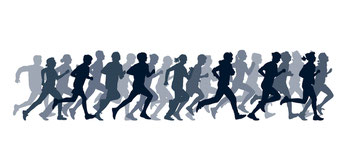 At AFC, we envision, produce, and execute a variety of different health and wellness events throughout the year. These events range from big fitness promotions with partners like Microsoft to intimate, community-based events for children and families.

No matter who we're serving or where the event takes place, we've discovered that the #1 most important ingredient for success is to incorporate technology into the event, both in terms of its promotion and the actual activities our participants take part in.

Take MECKids, for instance. This organization was created to cater specifically to the health and fitness needs of kids and teens. Because today's kids are very tech-savvy, we knew that incorporating technology into our fitness programs and live events would help get and keep kids interested in their own physical fitness.

First, we created an online health and fitness network to help kids set and track their fitness goals. We then developed the "You Gotta Move" program, an interactive web-based contest that challenges kids to make tangible health and fitness changes to their lifestyle in just 90 days.

But the online component of this event is only one piece of the technological pie. "You Gotta Move" participants also use wearable fitness technology like pedometers and heart rate monitors to further involve them in tracking their fitness goals during the contest.

In addition to web-based tracking and wearable fitness technology, MECKids hosts a variety of live fitness promotions and events throughout the year, including momnmeFIT, Get Kids Moving, and our upcoming feature at the Ford Neigborhood Awards in Atlanta, Georgia with none other than Steve Harvey.

Attendees for these events are drawn from our web audience, who are eager to participate and further the progress they've made online, as well as connect with like-minded kids who are also meeting their fitness goals.

At all of these events, we continue to incorporate cutting edge technology to keep kids excited about their fitness goals. Sponsors and partners like Microsoft and Sprint provide our participants with the opportunity to try and learn new technologies directly related to health and fitness, such as advances in wearable fitness technology and goal-tracking apps.

But fitness technology isn't just for kids! All of our fitness promotions and events incorporate web and other technologies in order to maximize the success of each participant before, during, and after the event.

The Walk It OFFice fitness challenge combines a 90-day online contest for corporate employees sandwiched between two live events: a highly publicized outdoor media event followed by an elaborate awards ceremony.

Between the two events, participants in the contest track their steps in an online walking journal that incorporates interactive maps, nutrition education, and motivational tips.

While live events are unparalleled for inspiring kids and adults to get fit, incorporating technology is crucial for long-term goal achievement. Technology allows participants to take control of their health and fitness goals on their terms and on their schedule. Apps and wearable fitness technology make tracking fitness fun, and participating in an online community keeps everyone accountable to their goals.

By using the power of web-based technologies and wearable fitness technology, you can significantly increase the impact of your fitness event and empower participants to make real, lasting changes in their fitness levels before, during, and after your event.

We talk the talk, but can we really walk the (fitness tech event) walk? See for yourself by attending the MECKids Racing team, where MECKids will partner with Children's National Medical Center to bring families together to raise awareness and support children's health research.  A day packed with health, fitness and lots of fun. Join our MECKIDS RACE team.

For more information on incorporating technology into your next fitness programs and fitness center offerings, download our FREE whitepaper, Six Successful Strategies for a Flawless Fitness Center.