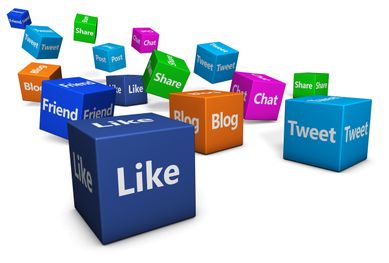 What if you could promote your next event or successfully launch your next product with the click of a button on social media?

Imagine it – a single Facebook campaign or series of tweets is enough to get your target market from Point A to Point Buy without batting an eyelash.

The kind of social interaction that leads to effortless sales is not only possible; it's really easy once you've mastered the business basics that govern the social media.

Today, when we have an event to promote, there's no heavy lifting because we already have a built-in social network of engaged fans and followers. Here's how we built it (and how you can too!):

1. Find your people online

The first step in building a receptive social audience is identifying where your target market hangs out online. If you're targeting moms and their kids, where do they spend time? What websites, blogs, or forums are they passionate about? Are they "Facebook people" or "Instagram people?"

After doing some detective work, we realized our audience hangs out on Facebook, followed by Instagram, then Twitter. We adjusted our social campaigns accordingly and were able to connect with more high quality leads than ever before.

2. Focus on quality, not quantity

Speaking of quality, one of the best ways to grow your social tribe is a bit counterintuitive.

Some business experts say "it's a numbers game," but on social media, that's simply not true. Gone are the days of collecting as many likes, fans, and followers as humanly possible.

You may have 10,000 Facebook fans, but if none of them buy from you, what's the point?

Instead, focus on growing smaller numbers of high-quality fans that are truly interested in your message and your work. It will be much easier to engage them, cultivate a real relationship, get them to attend events, and get them to purchase your product.

3. Testing is important

When we first started focusing on social media, we didn't spend a ton of time, energy, and resources building campaigns we'd never tried before. First we had to test and see what our audience responded to.

This meant testing the social waters with different posts, graphics, tweets, and ad campaigns without committing to any one tactic until we had absolute proof it worked.

And where to find that proof? It's all in the data….

4. Mine the data

Once you've tested a variety of different content and strategies on social media, go to Google Analytics. See what people are responding to and what they want. If a certain type of post gets a lots of likes, shares, and traction, give the people what they want!

When your fans raise their hands to say, "I like this," it's your job to give them more of that same thing, over and over again.

Paying close to attention to the content people like will give you an intimate understanding of your target market. It will help you tailor your products and services to their needs in the same way you tailor your content.

5. Stay in touch consistently

Once you know where your fans hang out and what they want to see from you on social, your job is to be as consistent as possible. It doesn't work to toss up a Facebook post once a month, just as it doesn't work to post daily but never respond to comments or interact with your audience.

Sharing consistently great content, paired with consistently engaging your audience, is key to building a loyal following of customers and prospects.

When it comes to social media, think small and focused. Forget collecting a zillion fans and spend your energy building authentic, solid relationships with true fans who believe in what you're doing.

That way, when it's time to go for the sale, promote the event, or launch the new product, you'll already have high quality prospects lined up around the virtual block.