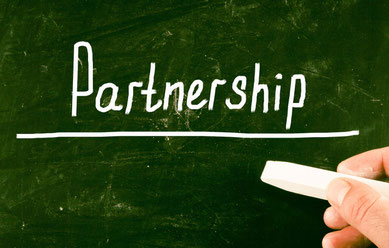 Forming strategic partnerships is one of the fastest, most effective ways to meet your business goals.

Whether you're a small business, microbusiness, or solopreneur, it's possible to form partnerships with industry "big boys" in order to gain exposure, build your authority, and increase your revenue.

This year MECKids partnered with Microsoft to promote their Youth Spark summer program to kids and families in our area. Youth Spark is a free 4-day event filled with fun, creativity, and coding for kids, while Microsoft in the Classroom trains educators in the latest technologies.

This mutually beneficial partnership provided both companies with…

Access to additional resources, such as exposure, reach, money, and speakers
The chance to cross-utilize business referrals
Opportunities to connect with individuals and markets neither company would have otherwise had access to

In a strategic partnership, both companies benefit from joining forces – even if one of those companies happens to be small, and one of those companies happens to be a behemoth like Microsoft.

Here's how to form a strategic partnership with key players in your industry:

Step One: Clarify your goals

What are your current goals in terms of revenue, reach, and marketing?
Before you decide what type of partner can help you achieve those goals, you must identify exactly what it is you want to achieve.

Step Two: Choose your "Big Brother"

Once you have identified specific goals and decided that forming a strategic partnership is the best way to reach those goals, it's time to decide who would be a good partner.

Be open-minded in terms of industry. On the surface, you wouldn't think Microsoft would have much to do with kid's health and fitness. In reality, Microsoft is in the midst of a huge campaign to help kids and families get healthy and stay active using their technology. Our partnership was a perfect fit, but only because we did our research and scratched beneath the surface of what most people think of when they think 'Microsoft.'

Another example of BIG BROTHER COMPANIES partnering with small businesses can be seen in the story of Fubu's Daymond John. This story is truly inspiring! In the early years of FUBU, Daymond John was approached by a large foreign base tech titan to form a strategic partnership. Fubu made clothes, and this tech company made electronics, but because they had common goals and target markets, this "Big Brother" saw the benefits of partnering with Daymond and did so to their mutual benefit.

Don't be afraid to think big, and don't be afraid look outside your industry for mentors in unexpected places.

Step Three: Make your pitch

We first met with Microsoft representatives at an industry event focused on women in business sponsored by the Small Business Administration.  The event topic gave us common ground, and once we started talking we realized we had mutual goals that could be accomplished together.

It was important that we demonstrated our readiness to partner with a company like Microsoft. This didn't mean we had to be as big as them, but it did mean we needed to show our reach, our past efforts, and how we're making a difference in the communities we serve.

Once we had established all of those things, and Microsoft felt comfortable that we had strong ties to our community, they were happy to take on a meaningful role of partnering with us on MECKIDS events benefiting families and the community

If we can partner with big industry players like Microsoft, you can too. Innovation, a proven track record of success, and quality connections with your target market are much more important than size.

If your business is making an impact, don't think "Big Brother" isn't watching! Big companies are always looking to form strategic partnerships with innovative thought leaders in all types of industries.

So set clear goals about what you want to accomplish with your partnership, and then look for big players that will find your work complementary to what they're doing. From there, connect with individuals in a natural, organic way – the best strategic partnerships require little-to-no heavy lifting.