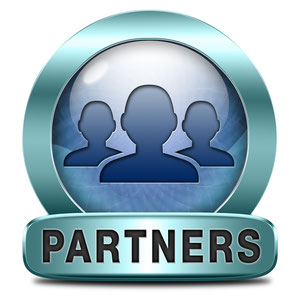 Forming mutually beneficial strategic partnerships is an important part of your long-term business strategy.

In Part 1 of this series, we looked at the benefits of forming such partnerships, and how to find the right kind of strategic partners for your company.

Part 2 will show you how to become the kind of strategic partner that is sought after by other companies, and how to create an environment where the perfect partners are constantly approaching you.

When forming strategic partnerships, you may be tempted to think about how you can woo other companies to partner with you, and how those companies can benefit your business.

But great strategic partners take an opposite approach to ensure their longevity.

In order to leverage strategic partnerships to grow our business, Aerobodies has developed the following system. Over the past 20 years it has worked well for us, and I'm confident it will work for you too!

1. Strive to become a great partner, not just find a great partner. 

Turn your focus inward and make an honest assessment of what you can offer a potential partner.

Ask yourself "How can I serve my partners?" instead of "What can I get from my partners?"

Getting clear on what you have to offer and what you do well will help you connect with the most beneficial partners possible.

2. Be a consistent networker

Strategic partnering is nothing more than an extension of networking.

To be a great networker, you need to be consistent.

As your company pursues its goals, reaches out to your target market, and works for the causes you're most passionate about, you'll have ample opportunities to connect with vendors, customers, industry leaders, and even celebrities.

Exchanging business cards at a single event does not create a strategic partnership. In order to reap the long-term benefits of partnering, it's crucial to develop a networking system that is focused on authentic relationship development, not just a one-time pairing.

3. Engage in goal-based partnering

A company's size and revenue is less important for strategic partnering than a company's goals.

Once you have identified your end goal for entering a strategic partnership, the next step is to identify those companies, brands, and celebrities that share the same goal.

For our company, pursuing a cause we're passionate about – kid's health and wellness - has helped us form countless strategic partnerships with organizations that share the same passion.

Since many companies want to make an impact on kids and families in their local communities, we have to do very little 'selling'. Instead, we demonstrate the impact our programs are making and partners approach us, asking how they can get involved.

Example: MECKids recently partnered with Microsoft to introduce MECKids children and parent members to their new wearable fitness technology, the MSFT Band and the XBOX 360-Fitness.

The partnership will allow Microsoft to get involved with local communities, showcase their new products, and educate consumers that they've entered the competitive wearable tech arena.

It will allow MECKids to showcase new and exciting technology at our events, and also provide us with a space to hold our events – a win-win for both partners!

If you're ready to form long-term, beneficial strategic partnerships, the first thing to do is get crystal clear on what you bring to the table. Once you know exactly what your company does best and what you have to offer, it's easy to find other companies that will benefit from your services.

What's more, when your strategic partners are in the market for the products and services your company provides, you're sure to be the first person they call.

Is your company looking for a great strategic partner to help spread the message about your product or service offering?  If so contact us and see how we may collaborate:  Franb@afmsco.com.