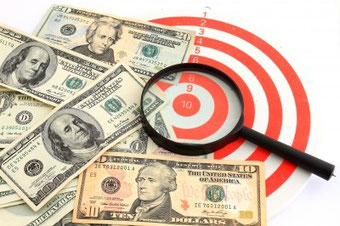 Is your fitness marketing as effective as it could be, or are you sitting on top of a giant, 6-figure untapped market? 
Most fitness clubs, trainers, and health professionals use the same tired tactics to compete for the same customers.
But creating a bigger bottom line doesn't happen by playing it safe.
Here are 3 crucial questions to ask yourself if you're ready to tap into an extra $100,000-$500,000 per year in extra revenue. 
1. How much money do I really want to make? (No, really?)
We'd all love to make an extra $1 million or 2 per year – or would we? Not every small business is set up to generate hundreds of thousands in extra revenue.
Remember, it takes time, resources, and energy to generate untapped income. Does your business have the systems it needs in place to support additional revenue and the work that comes with if?
If so, be prepared to make some major adjustments to your business, such as 
Hiring additional staff

Entering partnerships and joint ventures

Outsourcing tasks and positions currently held in-house
Remember that "nothing changes if nothing changes." Untapped markets are available now, as are untapped revenue streams but, you must be willing to put in the work. 
2. What is my "untapped expertise"? 
What skills do you have that you're not currently using? Chances are you have knowledge and expertise that's not currently being monetized. 
For example, I am an experienced business coach, but have not pursued coaching fully because I've been so busy with speaking engagements.
If you have a marketable skill you're not using, ask yourself how much time you can devote to it each week. 
Also, see if the skills you're already monetizing can be applied to other untapped markets. For example, you might have a popular senior wellness program that could easily be converted into a youth program. 
3. What resources do I need to have in place to make this happen?
Next month, when I speak at the CBI Conference, I'll talk about how it's possible for most small businesses to find an extra $100,000 to $500,000 per year simply by examining untapped markets.
I'm so confident that you can find at least another $100,000 per year that my talk will focus less on how to find it and more on what to do once you've found it. 
If you were suddenly flush with an additional $100,000, what would you do?
Would you have the resources in place to handle and manage additional cash flow? 
Make a list of the resources you'd need to have in place in order to take full advantage of an additional revenue stream.
You might need….
Another business partner

Extra equipment/upgraded equipment

New/different certifications 

Additional staff
Finally, grab a bigger bottom line by investigating the untapped markets your
competitors are missing. What needs do these underserved markets have that no one is
fulfilling? How can your business solve their problems in a way no one else can?
Instead of trying to out-muscle the competition, my CBI keynote will show you how to find hidden revenue streams and grab the cash your competitors are sitting on. 
Join Fran at the Club Business International Conference October 22-24, where she'll speak more on this exciting topic at her one-of-a-kind workshop: Finding Hidden Revenue Streams - Grab the BIG $$$ your Competitors are Missing.
Today's fitness marketing is a feeding frenzy for large and small fitness clubs, personal gyms and personal trainers alike. While all of your competitors are going after the same types of customers and using the same marketing tactics, wouldn't you love to find and monetize untapped markets? Learn how to identify new customers and resources that your competition isn't even watching, let alone trying to capture.
Register now using promo code SPEAK25 and get a 25% discount. 
http://www.clubindustryshow.com/clb14/public/enter.aspx
I hope to see you there!
Do you need help finding an extra $100,000 that is hidden in your business? If the answer is yes, please contact Fran at Franb@afmsco.com or call 866.659.3400 for more information.
Image courtesy of Sujin Jetkasettakorn / FreeDigitalPhotos.net