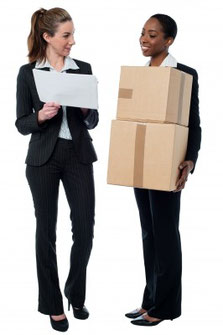 At this time of year, many companies re-evaluate the vendors they have had under contract since October 1st. Based on the quality assurance metrics they have in place, they'll decide whether to extend or reissue these contracts. 
If you're currently evaluating the vendors you have under contract, you'll want to review them based on the standards they committed to when you initially offered them the contract. 
Along with quality of service and allocation of resources, one of the key metrics you'll want to review is their level of responsiveness. In your first meetings with this vendor, you should have received a written commitment on how quickly they'll respond when there are issues to discuss and resolve. 
No matter how efficiently your vendors deliver on the programs and services you've purchased, humans are humans and eventually something will go wrong. What the situation will be shouldn't be your concern. What you want is to have a feeling of confidence. You want to know that when a problem occurs, your vendor will step up to the plate with a quick, timely and personal response. 
It's a good idea to develop a series of questions to use when evaluating whether a vendor has continued to meet your expectations in terms of responsiveness throughout the contract term. Once everyone on your team has agreed on the questions, you can put them in an easy-to-use problem resolution checklist that everyone who is working with this particular vendor can use. 
The protocol should be to capture this data when there's a problem at hand. Employees shouldn't wait until a week or more passes because they may forget the details of what went well and what didn't go to their satisfaction when an issue surfaced. 
Even though each individual will judge the vendor's responsiveness with his or her own lens,
you can have a scoring system to help you quantify the responses such as:
5  Very responsive 
4  Moderately responsive 
3  Inconsistent response (sometimes timely, sometimes not)
2  Very slow to respond
1  Unresponsive 
Make sure to define each of these. For example, for some companies within 2 hours might represent "very responsive" while for others within 4-6 hours might still be ranked as a level 5.
Here are some potential questions to help you quantify and evaluate your vendor's responsiveness:
How quickly does this vendor respond when you send an email?
How timely is this vendor in returning a phone call to you?
Does this vendor respond to you on the weekend?
Is there someone available to handle emergencies or issues during holidays?
Once a problem or issue has surfaced how long does it take this vendor to offer you some viable solutions?
How responsive is this vendor to the needs and overall impact of the products and services they deliver?
How proactively does the vendor identify issues or problems to find a resolution before it becomes a crisis?
What is the overall quality ranking for responsiveness based on the issues that have
occurred since the contract began?
If you've set up your relationship with your vendor as a working partnership, any issues
regarding responsiveness should be documented at regular intervals and shared with your vendor so that they can strive for improvement and put better protocols in place. 
At AFC Management, we provide detailed reports demonstrating the effectiveness of the training and fitness programs we manage. We discuss your needs for quality of service, allocation of resources, and responsiveness up front. For your FREE 15-minute consultation on setting up workplace and leadership development programs for your employees, email Fran at franb@afmsco.com or call 866.659.3400.
Image courtesy of stockimages / FreeDigitalPhotos.net